Home > Background > Important Places > Jim Carroll's New York City (HTML): Location Details

Jim Carroll's New York City
Updated 1 September 2009
This page provides details of locations mentioned or alluded to in Jim Carroll's work. Please refer back to the maps (north and south) to see the locations.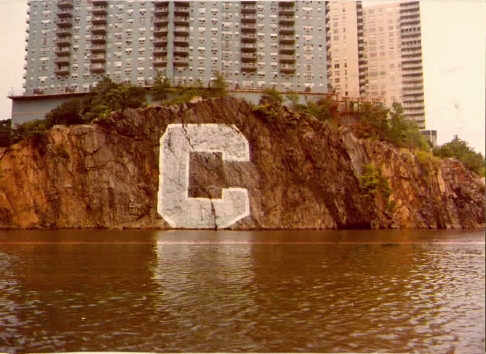 The Cut
North side of the Harlem River
Across from Inwood Hill Park The "C" painted on the cliff stands for "Columbia," as in Columbia University.

Summer 1964
"Every crowd of young guys has its little games to prove if you're punk or not. . . . Here in upper Manhattan, guys jump off cliffs into the Harlem River, where the water is literally shitty because right nearby are the giant sewer deposits where about half a million toilets empty their goods daily. . . .

"The cut is actually only about twelve feet wide, with the Harlem River on one side, and the Hudson-Harlem train line tracks in the rear. It has a series of minor cliffs to jump off, and they gradually get higher until you reach the top, about eighty-five feet. Every plateau you jump has its own separate name, like Suicide and Hell's Gate, Angel's Toe and the top, the elite goal that all this bullshit is about, Hell's Angel."

--Jim Carroll, The Basketball Diaries (47-50)



---
Inwood Hill Park
Upper tip of Manhattan
Jim Carroll moved to Inwood during the spring before his freshman year of high school. At the time it was a predominantly Irish neighborhood. The photos shown here are of Inwood Park, which, by the way, is directly across the Harlem River from the cliffs Carroll and friends leapt from in Summer 1964 (pages 47-50 in The Basketball Diaries).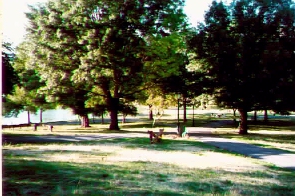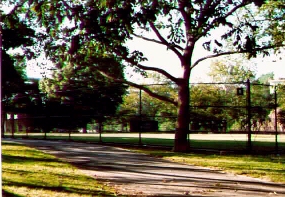 SPRING 64
The only good thing about this new neighborhod up here in Inwood is the giant park and the woods. They've got these incredible Indian caves way in deep with all kinds of tunnels and shit you can climb around in.

--Jim Carroll, The Basketball Diaries (page 41)
---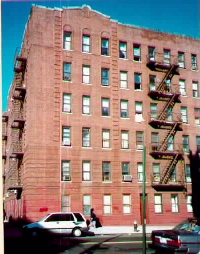 Headquarters
Post Avenue & 204th Street
WINTER 65
I've been hanging around lately, with all the other heads in this dreary neighborhood, at this place called "Headquarters," which is actually just the apartment of two friends of mine. Brian and John Browning. It's an amazing place where there are usually anywere between ten and thirty locals hanging out either laughing insanely from grass fits or simply on the nod from smack. I've lived here from time to time when my parents gave me the toss. . . .
--Jim Carroll, The Basketball Diaries (p. 80)
(See also pages 143-44, 202, and 209-10)
Note:I am not 100% certain that this building is where Headquarters is. Jim Carroll told me that Headquarters was on the corner of Post and 204th Streets.
---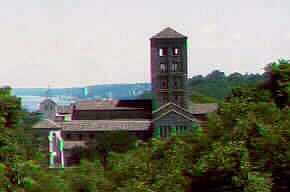 The Cloisters
M. Corbin Drive, in Fort Tryon Park
Housing an incredible collection of medieval art, the Cloisters, a monastery on the banks of the Hudson River reconstructed block by block, is a branch of the Metropolitan Museum of Art.
Carroll highlights the Cloisters in the final entry of The Basketball Diaries, as he looks out the window of Headquarters:
SUMMER 66
I can see the Cloisters with its million in medieval art out the bedroom window. I got to go in and puke. I just want to be pure...
--Jim Carroll, The Basketball Diaries (p. 210).
---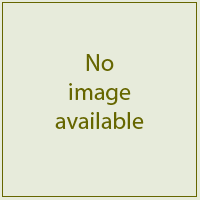 Fort Tryon Park
Margt. Corbin Drive
Fort Tryon Park is a gorgeous wooded park with walkways and a beautiful view of the Hudson River. The Cloisters is located in this park.
In The Basketball Diaries, Carroll describes a last-gasp project of mugging joggers in Fort Tryon Park (page 200).
---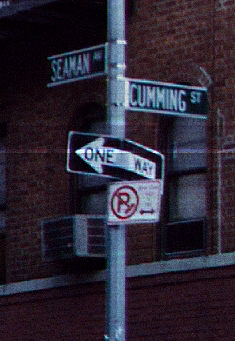 Seaman & Cumming Streets
Upper tip of Manhattan
Summer 64
So today we met in the park near the basketball courts, Johnny, Danny, and I, played a few quick games, downed a couple of beers, and headed up the street. (Seamen Ave. is the name of the street, in fact, pretty funny name; and I actually know a chick who lives on the corner of Seamen and Cumming Streets, who fucks her weight in guys, but living on a corner with names like that, who could blame her.)
--Jim Carroll, The Basketball Diaries (pages 47-48)
---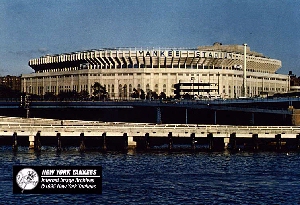 Yankee Stadium
161 Street & River Ave, Bronx
Carroll worked as a vendor at Yankee Stadium briefly during the summer of 1964. Unfortunately, he explains in The Basketball Diaries, he was doomed to always have the most unsellable item for any given day: "Like on Friday night, with the whole joint filled with Catholics, I get franks! On the coldest night onf the season, overcoat weather, I swear I got ice cream. On the scorching hot days it's a bet I get the salty popcorn in the bleachers, never fails" (46). He says more about Yankee Stadium on pages 52 and 104-105.
---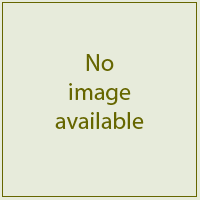 116th Street & Lenox
In The Basketball Diaries, Carroll notes that Larry Newbold was supposed to meet the team at 116th Street & Lenox for the All Star Game trip. When Newbold fails to show up, Carroll gets his spot for the game (page 153).
---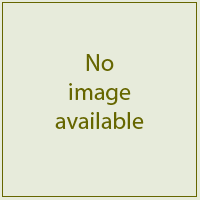 96th Street & Second Avenue
In The Basketball Diaries, Carroll, fat Henry, and another friend attempt to steal a Porsche (pages 191-196). This is one of the longest entries in the book.
---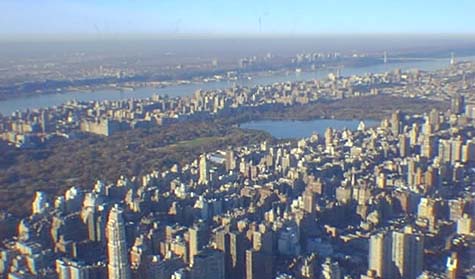 Central Park
Extends from 59th to 110th Streets and from Fifth Avenue to Central Park West.
In The Basketball Diaries, Carroll says that, at Trinity School, "in the warmer part of the fall we have gym periods in [Central Park] . . ." (page 68).
In Forced Entries, in "Central Park, Late Fall," Carroll writes about walking through the park with Ted Berrigan (pages 71-72).

The main part of "Curtis's Charm" takes place in Central Park's Conservatory Gardens (Fear of Dreaming 43-254).

In Carroll's novel-in-progress The Petting Zoo, the protagonist has an existential crisis in Central Park.
---
Trinity School
139 W 91st Street
Between Amsterdam and Columbus Avenues
Trinity School is an elite private school on the upper west side of Manhattan. With the guidance of "Benny Greenbaum," ironically enough (see Basketball Diaries pages 157-59), Carroll earned an academic/athletic scholarship which allowed him to attend Trinity School during his high school years. He graduated from Trinity in1968.
FALL 64
It's my first day at the ultra-rich private school that I got a scholarship to come to. I had a hard time trying to figure out what I was doing there, and I got funny looks from everyone and thought how funny it was all those Jewish kids singing away those old Christian tunes like that at the chapel service in the morning.

--Jim Carroll, The Basketball Diaries (p. 65)
Note: In The Basketball Diaries, Carroll attends at least four different schools. The first he calls "St. Agnes Grade School" (p. 3), the second is an anonymous public school (cf page 18), the third is the Good Shepherd Catholic school in Inwood (cf pages 18 and 25-26), and the fourth is Trinity School.
Check out the 1968 Trinity Yearbook
Official website >>
---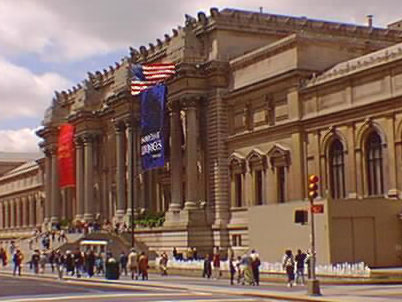 Metropolitan Museum of Art
1000 Fifth Avenue at 82nd Street
---
New York State Theater - Lincoln Center
20 Lincoln Center Plaza
63rd Street and Columbus Avenue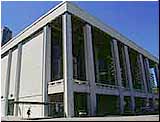 In "Invitation to the Dance," in Forced Entries, Carroll writes about going to the ballet with Edwin Denby. Looking at the buildings of Lincoln Center, Carroll quips, "Mussolini-style architecture, like the Tombs down on Centre Street" (FE 17).
---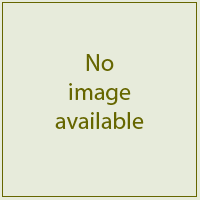 Diaper Bandits Territory
East 60s
In The Basketball Diaries, Carroll describes his gang's adventures "snatching handbags off ladies" in the east 60s (pages 6-7). For visualization purposes, this is the neighborhood where the Ricardos and Mertzes lived in the TV show I Love Lucy.
---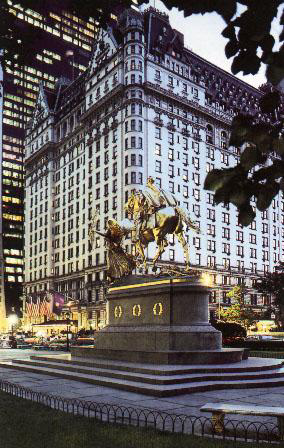 The Plaza Hotel
Central Park South & Fifth Ave.
In The Basketball Diaries, Carroll says Frank O'Hara's poem "Music" "always reminds me of the Plaza Hotel" (page 154).
Official website >>
---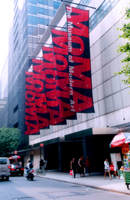 Museum of Modern Art
11 W. 53rd Street
In The Basketball Diaries, the "End of LSD era" occurs at the Museum of Modern Art (page 185).
---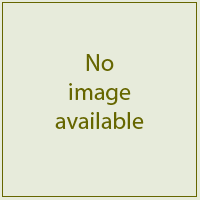 The Rack
53rd & Third Avenue
"The Rack" was the big pickup place for male hustlers. Carroll discusses his experience as a hustler in Please Kill Me (pages 174-175).
The area has been completely rebuilt.
---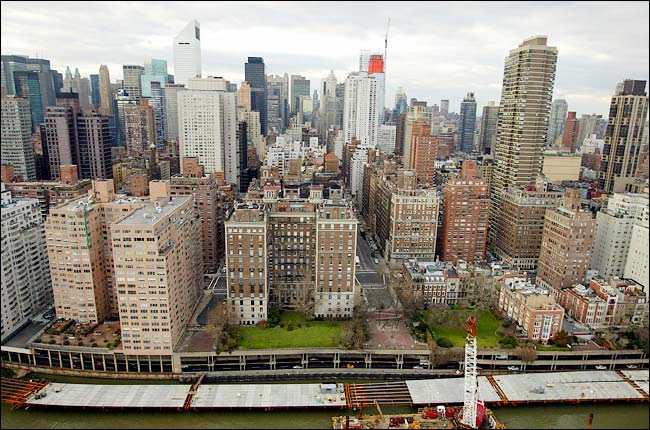 Sutton Place
Between E 53rd and E 59th Streets
Overlooking the East River
Sutton Place is an affluent neighborhood in Manhattan.
In The Basketball Diaries, Carroll spends an evening with his rich girlfriend Hedi Hunter in her parents' eighteen-room penthouse on Sutton Place (pages 138-39).
Wikipedia article about Sutton Place >>
---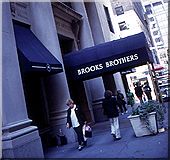 Brooks Brothers
346 Madison Avenue
Carroll refers to the posh men's clothier in a Summer 1965 entry in The Basketball Diaries, describing the men's room at Grand Central Terminal:

". . . the peeky-boo scene is old hat and that goes on in any john, it's just that here you suddenly feel a hand moving across your leg and grabbing your fucking cock. No raised eyebrows about it from anyone, fuck, I'm beginning to think I'm the only person in the place that came down just for normal body functions. I jumped back in the middle of pissing while this stately chap grabbed me and wound up spraying all over this Brooks Brothers number this guy was wearing. I had to move down to another whatever they are to finish it off."
--The Basketball Diaries 109-110
Wikipedia article about Brooks Brothers >>
---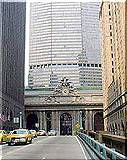 Grand Central Terminal
42nd Street between Lexington & Vanderbilt Avenues
A major renovation project was completed in 1998, restoring Grand Central to its original splendor.
Carroll observes in The Basketball Diaries, "If there were, say, a book like 'The Pervert's Guide To New York City,' the bathroom at Grand Central Terminal should, without any doubts, figure in it" (pages 109-110).
---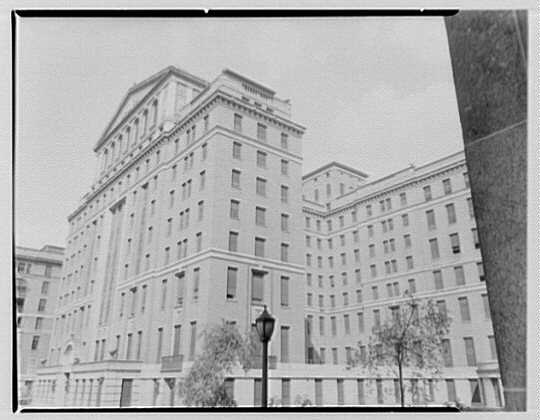 Bellevue Hospital
462 First Avenue
Jim Carroll was born at Bellevue Hospital.
"This is the day I was born, twenty years ago in Bellevue hospital, New York City, at three minutes past midnight."

--Jim Carroll, Forced Entries (page 1)
---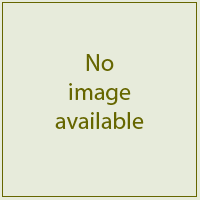 Carroll's Original Neighborhood
East Twenties
Before moving to Inwood, Carroll lived on the east side of Manhattan.
---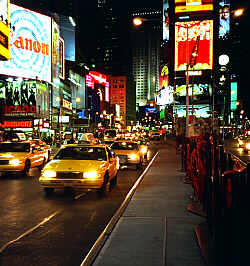 Times Square
Intersection of Broadway & Seventh Ave.
Known as the "Crossroads of the World," Times Square has been completely Disneyfied in recent years so that it looks nothing like it did during the times Carroll writes about in his diaries. In the 60s and 70s, Times Square was filled with strip joints and porno shops and was a big pickup zone for prostitutes and hustlers. In The Basketball Diaries, Carroll describes it as a giant archer's target awaiting an atomic arrow (page 114).
Carroll also references Times Square in "Times Square's Cage" in Forced Entries (pages 12-14).
---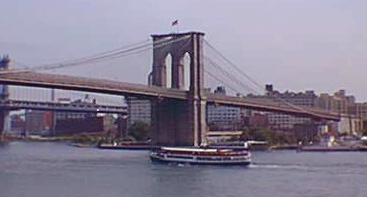 Circle Line Tour
Departs from West 42nd Street, Pier 83
The Circle Line Tour offers a three-hour, 35-mile narrated tour around Manhattan Island. Circle Line tourists are Carroll's audience when he takes the plunge off The Cut in The Basketball Diaries (47-50).
To see the location of The Cut, look at the map of upper Manhattan.
---

Empire State Building
350 Fifth Avenue at 34th Street
In The Basketball Diaries, Carroll says he has never been to the Empire State Building (page 104). The Empire State Building is no more than one mile from his original neighborhood.

In Carroll's novel-in-progress The Petting Zoo, the protagonist has another existential crisis atop the Empire State Building.
---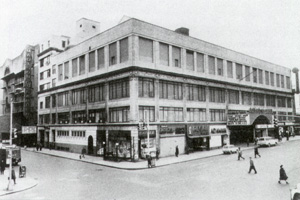 Madison Square Garden
50th Street at Eighth Avenue


In a Winter 1965 entry in The Basketball Diaries , Carroll attends a game between the Knicks and the Celtics, with Johnny Green "snatching rebound after rebound over" Bill Russell (Basketball Diaries pages 77-78).
The Madison Square Garden Carroll describes, sometimes called "Madison Square Garden III," was built in 1925 and closed in 1968, when the Garden moved to its current location at 4 Penn Plaza. (Tragically, the beautiful Old Penn Station was demolished and the new Garden was built on top of it. Sad.) World Plaza, a generic office building, now stands on the site of Madison Square Garden III.
---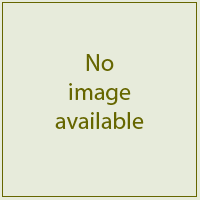 Fire on Second Avenue
25th Street at Second Avenue
Carroll describes a "giant fire on Second Avenue" early in The Basketball Diaries (page 11).
This entire area was razed during Urban Renewal in the 1960s.
---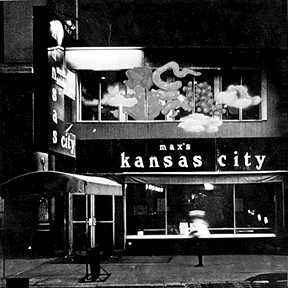 Max's Kansas City
Park Avenue South & 17th Street
Although it is now merely a deli, Max's Kansas City was quite the hotspot for a couple of decades among the arts crowd. During the late 1960s and early 1970s it was the haven of Andy Warhol and his entourage, and Carroll refers to it often in Forced Entries.


The photo shown here is from the cover of the Velvet Underground's Live at Max's Kansas City album. Trivia extra: Carroll can be heard speaking in the background on this album. He held the microphone.
---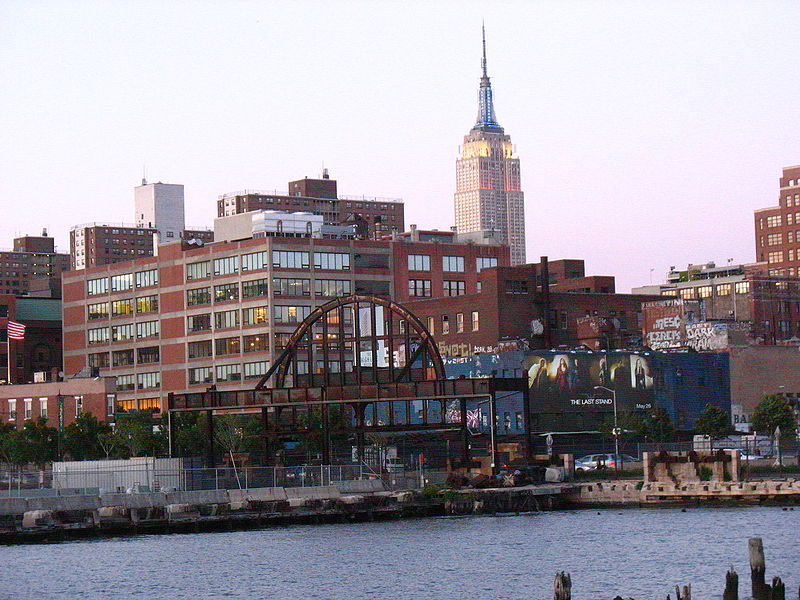 Pier 54
Little West 12th Street
On the Hudson River
The cover photo of Void of Course was taken at Pier 54. This historic pier is where the RMS Carpathia dropped off survivors of the Titanic in 1912, and it is the pier from which the RMS Lusitania departed before being torpedoed in 1915.
Wikipedia article about Pier 54 >>
---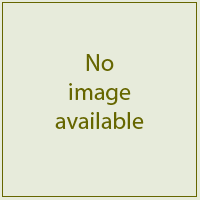 St. Mark's Place
8th Street, between Third Avenue and Avenue A
St. Mark's Place, a short section of 8th Street in the East Village, was a longtime favorite hangout of Carroll's. In The Basketball Diaries, he describes walking around St. Mark's place on L.S.D. with his friends Marc Clutcher and Anton Neutron (pages 133-134).
---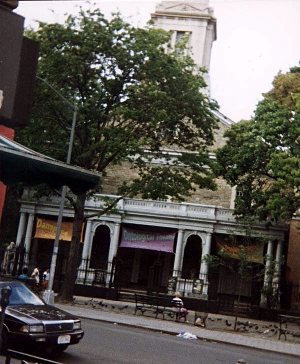 Photograph by Alison K. Armstrong,
Patti [Smith] Pilgrimage Guide
St. Mark's Church on the Bowery
Second Avenue at 10th Street
Home of The Poetry Project at St. Mark's Church
www.poetryproject.com
Carroll began participating in the Wednesday night poetry readings at St. Mark's when he was about fifteen. He also served as Anne Waldman's assistant for a time.
Carroll says a lot about St. Mark's in his interview with BackBeat.
Official Poetry Project website >>
---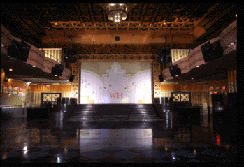 Webster Hall
125 East 11th Street
Webster Hall appears to have a glorious history . . . except during the 1960s. Carroll describes attending a Communist Party meeting with his friend Bunty Gargen in The Basketball Diaries (page 84).
---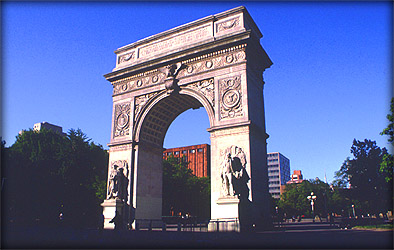 New York University
50 W. 4th Street
In The Basketball Diaries, Carroll visits his friend "Bunny Begalot" at her NYU Dorm (pages 166-167).
---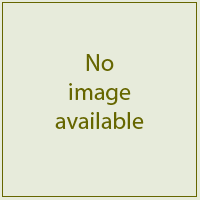 Holland Tunnel
---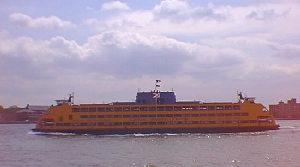 Staten Island Ferry
Departs Manhattan from South Ferry, lower tip of Manhattan
In the second entry of The Basketball Diaries, Carroll and his friends Tony and Yogi sniff Carbona cleaning fluid on the Staten Island Ferry (pp. 4-5).
Wikipedia article on Staten Island Ferry >>
---